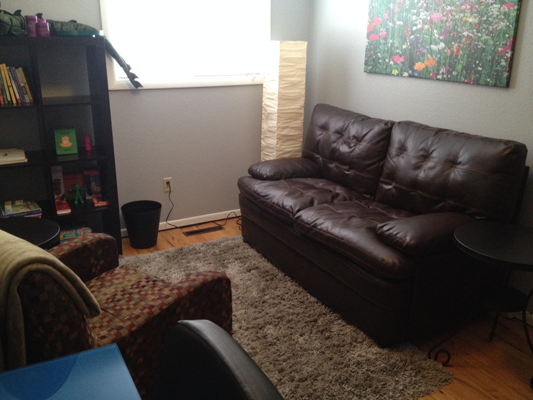 I specialize in working with children (directive and non-directive play therapy), teens, adults, and couples. Please contact me to discuss your individual needs.
Individual Therapy: As we navigate our way through life we bring our past experiences with us into the present. Our past experiences impact the way we live our lives in the present time. When we gain awareness into how our past is influencing our choices and creating patterns in our lives we can begin to make changes towards greater emotional health. I work with you to help discover how your past may be impacting the balance of your present. Additionally, we can utilize techniques such as EMDR to help
Couples Therapy: Navigating a relationship with a partner can be a difficult task. Couples therapy helps couples open the lines of healthy communication and conflict resolution. By learning to communicate in healthy ways couples can learn to connect and support each other in new ways. I am trained in the Gottman 'Method Couples Therapy™ which provides a structured approach for working through relationship issues.
Teen & Child Therapy: I work with children and teens to heal emotional pain through play therapy, EMDR, working with art and cognitive behavioral therapy approaches.
Rates & Payment
Payment must be made prior to service and may be made by VISA, MasterCard, American Express, Discover, cash, or check. Please contact me to inquire about specific insurance programs. Or see my Psychology Today Page. Therapy sessions are 50 minutes each and rates are as follows:
Individual Therapy (60 min session) $120
Initial Intake $120
Insurance – Aetna, Blue Cross Blue Shield, Cigna, CHP Plus, Rocky Mountain Health Plans, Tricare, United Health Care
I do offer a limited number of reduced fee openings for individuals experiencing financial hardship or who are otherwise unable to afford therapy.
Call 719-393-2677 or contact me for more information.